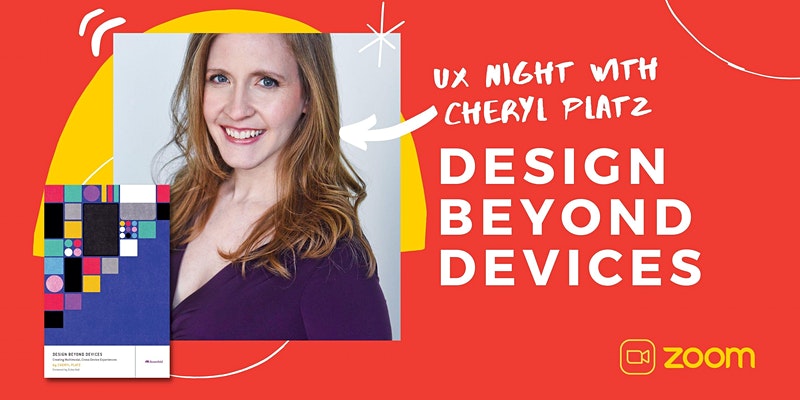 What a great international turnout we had for the UX Salon "UX Night: Design Beyond Devices with Cheryl Platz" event on June 16! Hundreds of folks tuned in live across both Zoom and YouTube from around the globe to hear Cheryl bring a new look at her book Design Beyond Devices, including:
A detailed look at the four themes driving her book "Design Beyond Devices"
An exploration of the Spectrum of Multimodality
A brief example of how to apply different multimodal interaction models to a single scenario
A look at the end-to-end multimodal design process and how the book's chapters map to that process
The video of the talk also includes some excellent discussion spurred by thoughtful Q&A from attendees on topics like tactics for obtaining buy-in from stakeholders like marketing and leadership, pronouns and gender positioning for voice interfaces, haptic interaction for automotive interfaces, and early career considerations like portfolios and first jobs. Thanks again to the UX Salon community for hosting Cheryl with such a warm welcome.
For downloads and more information about Design Beyond Devices, check out the Ideaplatz website.